Lungworm clinical scenario - treatment
Lungworm clinical scenario - treatment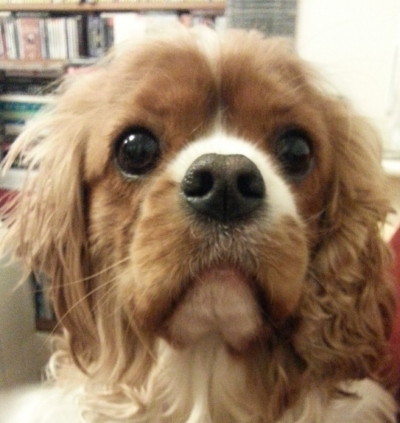 An 8-month old Cavalier King Charles Spaniel dog presented with a recent history of coughing. On clinical examination, body temperature, and heart and lung sounds were normal. Palpation of the trachea provoked wheezing and a persistent dry cough. After a diagnosis of tracheitis, the dog was treated with prednisolone 0.5mg/kg daily for 5 days and the respiratory signs disappeared. One month later, the dog was seen at the clinic again because of a relapse and worsening of respiratory signs and episodes of weakness in the hind limbs. Auscultation of the lungs revealed crackles and thoracic radiographs showed a bronchial pattern and an increase in the radiopacity of pulmonary vessels. There was no evidence of arrhythmia, heart failure or other abnormalities on echocardiographic examination. The dog was prescribed another course of prednisolone together with antibiotic therapy (enrofloxacin 5mg/kg) but after 3 days it presented with tachypnoea, abdominal breathing and a heavy dyspnoeic crisis. Further radiographic examination showed a serious increase in radiopacity in the peribronchial regions, an alveolar pattern compatible with severe pulmonary oedema or haemorrhage, and bulging of the main pulmonary artery in ventro-dorsal view. Infection with Angiostrongylus vasorum was suspected. A Baermann's test was positive for L1 larvae and an AngioDetect test was positive for A. vasorum antigens. The dog was immediately treated with moxidectin + imidacloprid but died a few hours later of a severe pulmonary haemorrhage.
What would you do?
What information might have helped achieve an earlier diagnosis of A. vasorum infection?
Need to brush up on the latest research on the diagnosis and treatment of lungworm? Then the Veterinary Prescriber module Lungworm (Angiostrongylus vasorum) in dogs: reducing the risks is for you. We commissioned a specialist (Dr. Hany Elsheikha, Associate Professor and European diplomate in veterinary parasitology, University of Nottingham) to summarise current knowledge about the management of canine lungworm, ensuring that questions important to veterinary practitioners were addressed. They include:
How widespread is the parasite?
How is it spread?
How likely is a dog to die from the infection?
What are the diagnostic tests and how effective are they?
Treating angiostrongylosis - what's the evidence?
Assessing risk of infection
Preventing angiostrongylosis - what's the evidence?
Product choice
Our editorial process involves integrating referees' comments, critical appraisal of the evidence and rigorous checks. The result is a succinct, reliable and impartial presentation of the facts. You can read or listen to the module. At the end there are MCQs and clinical scenarios (this is one of them). We'll send you a personalised CPD certificate for your records. So subscribe today.